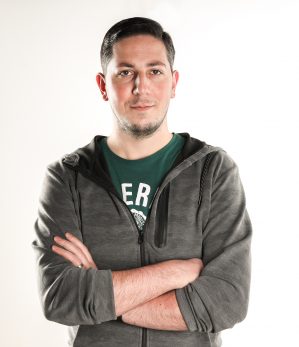 Albert

Chobanyan
I help make things happen
About
In his previous position at TCF as crowdfunding project manager, Albert managed, promoted, and advised more than a dozen crowdfunding campaigns, helping them each raise 6-7 figures. Aside from boosting campaign performance, he also helped them gain huge brand awareness through digital marketing and PR.
For campaigns on which Albert was the full campaign manager, he helped raise a total of over $7.5 million dollars, with an ROI ranging from 4.5x to 11x.
As a crowdfunding campaign manager, Albert defined the marketing strategy, managed the account and kept the product owner involved, planned activities, and led teams of 15-25 professionals from 10 departments including PR, influencer marketing, copywriting, design, video production, and SMM.
Before taking the crowdfunding campaign manager position at The Crowdfunding Formula, Albert was the Project Manager at an engineering company for 5 years. During that time he helped successfully launch over 30 websites and web applications with different levels of complexity. '
The numbers speak for themselves
7
+ Average ROI
for crowdfunding campaigns
7500000
+ Dollars raised
for crowdfunding campaigns